"Since achieving his BA Fine Art Degree from Central Saint Martins in 2019, Rory has completed residencies with the Muse Gallery and Art Inspirations, and had his first London solo exhibition in May 2022. His artworks have featured in multiple group shows, and are part of private collections internationally. Rory currently works from his studio in London."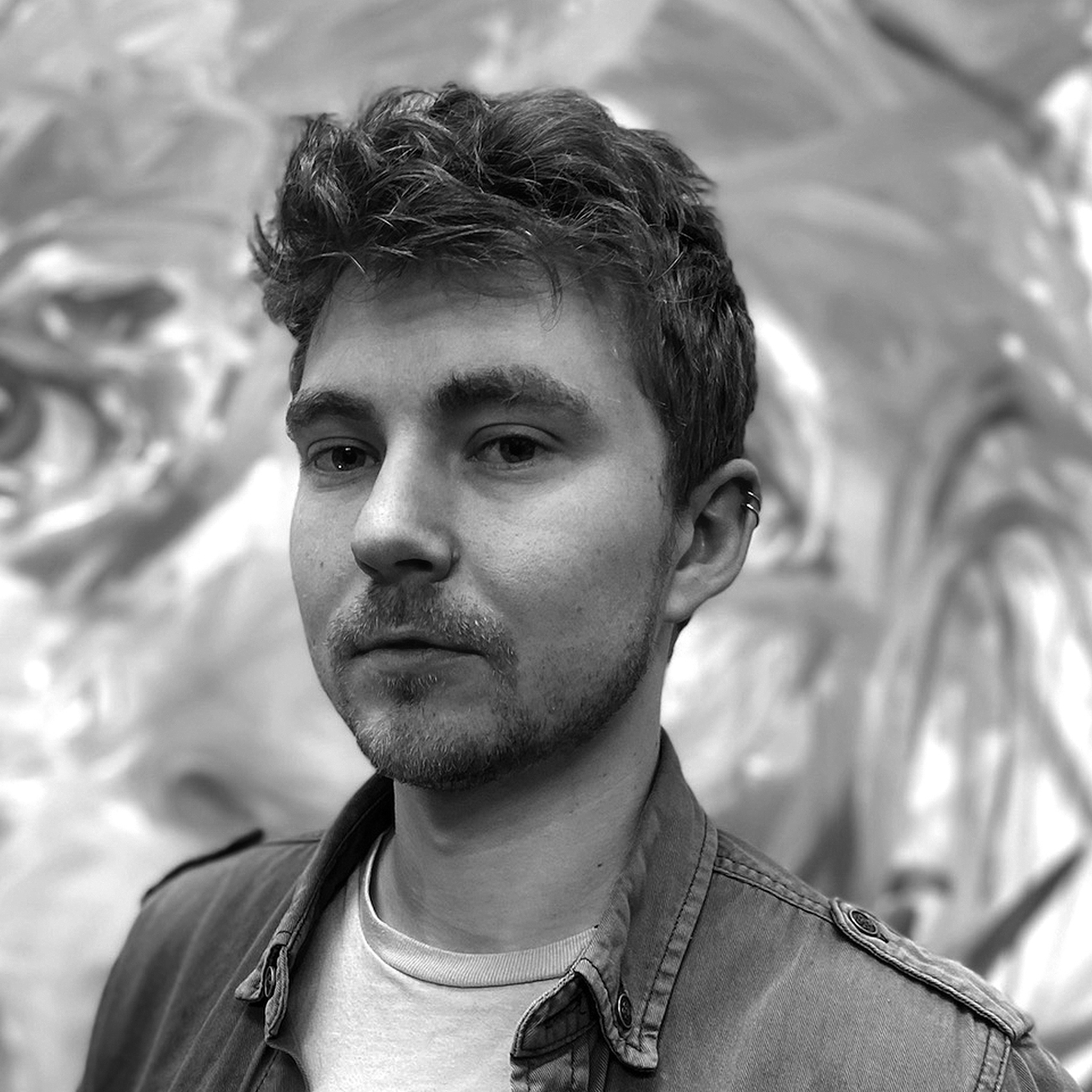 Rory Watson has developed a visual language entwining reality, form, colour and abstraction. Through attempting to capture emotion, his portraits are deconstructed through a physical approach, yet retain a sense of expression. Remnants of facial features are left intact as intense and visceral medium is scraped and smudged across the canvas. Traditional methods of painting juxtapose more contemporary techniques, whilst colours blend and battle behind colourblind eyes.
Artwork.
Available on Vieunite.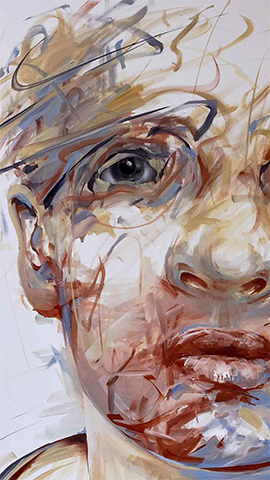 Intro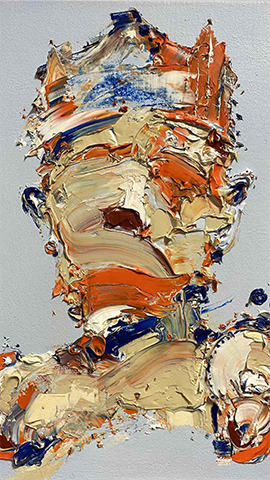 Untitled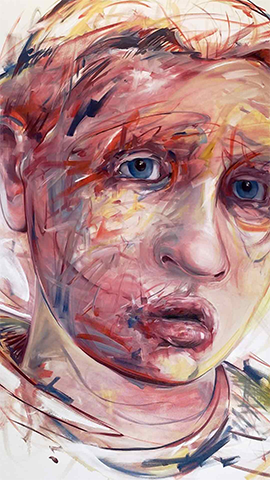 The Stare